We provide specialist land and property services to create and deliver successful and viable developments, places, projects and programmes.
SQW's Land and Property team is an RICS regulated surveying practice. It was formed when the widely respected and experienced team at BBP Regeneration became part of SQW in early 2019. The team was established out of an understanding that regeneration projects require a range of skills, including property development, business planning, policy analysis and market assessment. We have been providing hands-on, practical and delivery focussed property advice for over 25 years. Over that period, we have developed extensive experience of designing, managing and delivering complex urban regeneration projects.
We act for major private sector developers and landowners, as well as government departments, Local Enterprise Partnerships, Combined Authorities, Local Authorities, universities, and a range of other organisations including being appointed to Homes England's Economic and Multi-Disciplinary panels.

One of our main areas of expertise is in appraising and delivering development projects, with a deep-rooted understanding of key economic and social drivers of change. More generally, we cover the following service areas: transforming places; development consultancy; delivery; economics; and funding.
Project Examples
---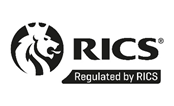 SQW's Land and Property team is regulated by RICS for the provision of surveying services. This means we agree to uphold the RICS Rules of Conduct for Firms and all other applicable mandatory professional practice requirements of RICS, which can be found at www.rics.org. As an RICS regulated practice we have committed to cooperating with RICS in ensuring compliance with its standards.
The team's nominated RICS Responsible Principal is Stephen Pritchard MRICS, Director (07973 353677)