Silk Road Sabbatical
Not all employers offer a sabbatical. SQW does. I used mine to explore Central Asia.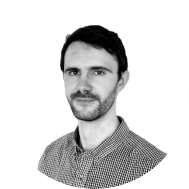 ---
This is my second blog, and the focus is very different from the earlier post about science and innovation. That is because I've just returned from two months on the Silk Road in Central Asia. Not as a project related trip, but as a sabbatical. I feel incredibly fortunate to work for a company like SQW which is so supportive of its staff, including through having a formal sabbatical policy.
Not all employers offer sabbaticals, and the opportunity to take an extended break from work and explore the best of what Central Asia had to offer was very special. SQW also made it easy to switch off from work when I was away. I met other people who were on shorter breaks and often checking work emails on their phones. My position was completely different. The only advice I'd been given about emails before I left was that it would be nice for me to send a few updates back so that everybody else at SQW would know what I was up to.
I had a fantastic time trekking across the Tian Shan mountains in south east Kazakhstan and Kyrgyzstan, exploring the old Silk Road cities in Uzbekistan, and even visited the 'gateway to hell' in Turkmenistan. This is a burning gas crater in the middle of the Karakum desert. Although the phrase could equally accurately describe the six hour drive along something that triumphed over very stiff competition to win the coveted 'worst road of the trip' award. Our first view of the glowing crater at 11pm at night was truly special though so the drive was worth it.

The trip started with three weeks of trekking across a really fantastic mix of scenery from rolling grasslands through alpine mountains to glaciers, seeing marmots and eagles during the day and the stars at night, and staying in yurts, tents and guesthouses. Sadly this proved too much for my hiking boots, so some emergency gaffer tape was deployed to hold them together.
I'd been really looking forward to visiting the cities of Khiva, Bukhara and Samarkand in Uzbekistan and they didn't disappoint. I'll never forgot looking out from Khiva's city walls at the domes and minarets glinting in the late afternoon sunlight, or the beautiful decoration inside Samarkand's Tilla-Kari Madrassah.

There was just enough room in my bag to squeeze in some sesame biscuits and qurt (a traditional snack of hardened balls of sour cheese) for my colleagues. It would be fair to say that the former had a much better reception than the latter.
Long after the particularly tangy taste of that qurt has faded, I'll have thousands of photos and fantastic memories from the trip to look back on. The break has got me wondering where I'll go next, but also feeling refreshed and ready to dive back into the day job of all things innovation and local economic development.