SQW Away Day 2023
Reflections on our annual 'Away Day', an opportunity to reflect on the business, catch up with colleagues and get to know our host city of Birmingham.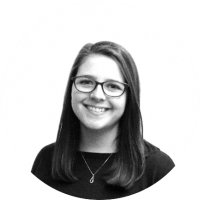 ---
A few weeks ago the whole SQW team convened in a sunny Birmingham for our annual 'Away Day', an opportunity to reflect on the business, catch up with colleagues and get to know our host city. This year was extra special as it was also a celebration of SQW's 40th birthday, with the company founded in 1983.

Birmingham was a well-chosen location. The 'city of a thousand trades' has a long and varied cultural and industrial history, and was home to great scientists and inventors (such as Matthew Boulton and James Watt) and the birthplace of some iconic brands (such as Cadbury's and Bird's Custard). Modern day Birmingham has ambitious aspirations for the future revolving around inclusive and sustainable growth and becoming a world leader in innovation and creativity.
This mix of history and future aspirations shaped our discussions at the 'Away Day'. We spent some time reflecting on SQW's own history and recent achievements, including our diverse range of project work and contribution to shaping UK public policy. Colleagues also shared an update on current thinking around the future of SQW and our ambitions for the next five years. This led into some stimulating discussions around key topics for the business, such as equality, diversity and inclusion and the potential impact of AI.

There was also time to explore the city centre through a scavenger hunt and a guided walking tour led by myself and a colleague. As a born and bred 'Brummie', it was a great opportunity to point out the city's many historic buildings and showcase the recent, and ongoing, regeneration work. The city centre is increasingly a vibrant mix of old and new, with the 19th century Town Hall and Council House situated right next to the Paradise development, which combines new office, retail and leisure spaces. We even saw the West Midlands Metro trams going out to Edgbaston which we evaluated as part of our wider evaluation of devolved Investment Funds a few years ago.
Sadly the time to say our goodbyes and catch our trains home came around too quickly. Our time in Birmingham may have been short but it's rich history and forward looking outlook made it the perfect place to celebrate how far SQW has come and what exciting opportunities the future might hold as we continue to evolve and grow as a company. Happy 40th Birthday SQW, here's to the next 40 years!